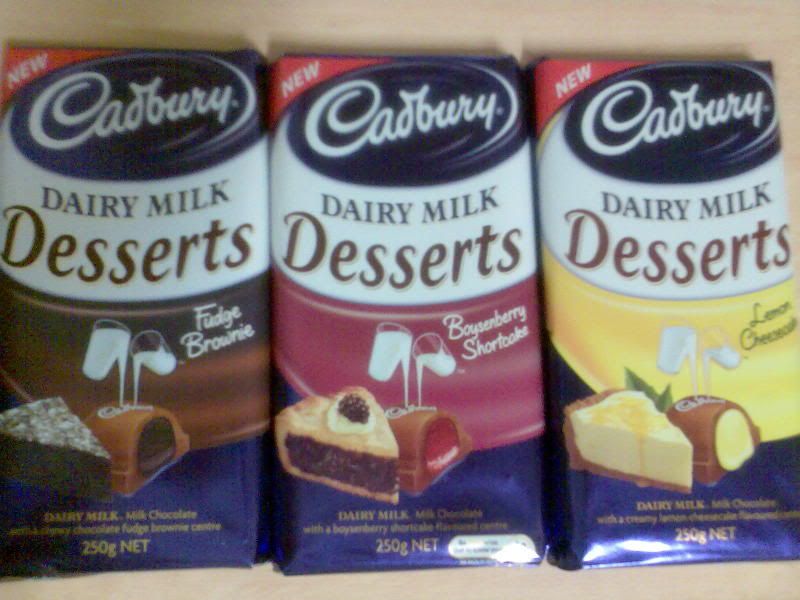 My husband was just brought home a present of exotic Dairy Milk from New Zealand (his band know him well) - totally trumping my out of-the-usual M&Ms - there's lemon cheesecake and fudge and Black Forest Gateau fillings! And Rocky Road, and other such things.
Why not have 'em here? It's odd.
They threw in a bar of low carb Cadbury's, for the laugh presumably - it tastes like the Devil's caic!
He said they gave it to him at practice, Andrew's ma had someone in doing the radiators who was mightily impressed at his chocolate mountain - 'Is all that your chocolate? Jaysus!'
I searched for the pic and see that I robbed it off another blogger, so I will link to
her post
- she has a gorgeous butterfly cursor, want it!